WOUNDED WARRIOR PROGRAM USA. WWPUSA.ORG
SUPPORT OUR PROGRAM TO HELP FIND CONTRACTS AND JOBS FOR OUR WARRIORS AND VETERANS.  GO TO: WWPUSA.ORG
AND PRESS DONATE OR SHOP. SUPPORT ALL OF OUR ABILITYONE/GSA PARTNERS
ABOUT OUR CEO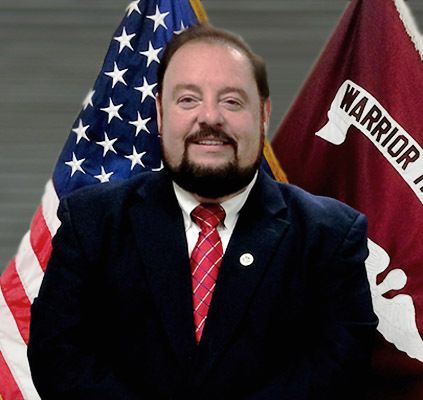 Dr. David Godbold is the CEO of the Wounded Warrior Program, which works with a multitude of Government agencies including AbilityOne/GSA awarded companies, to establish programs that provide meaningful employment opportunities to Wounded Warriors, Veterans and Americans with disabilities. He directs Government Operations/CONUS/OCONUS.

 Dr. Godbold has a vested interest in the Military our Veterans, with a particular passion for injured Warriors. We try to help all Americans with Disabilities. Our CEO does not receive a salary; he donates money to the program.
Our Staff
CEO: Dr. David Godbold, US Government
COO: Colonel Thomas Hundley, US Medical Command, Ret.
Executive Director: Marty Hierholzer,  US Navy, Ret. and SDVOSB Owner
CFO: Cyrus Berdan, USMC, Ret.
National Director: Col. John Urciuoli, US Central Command, Ret.
Director of Human Resources: Ana Servones, US Army, Ret. Investigator US Dept.of Labor.
Director of Disaster Services: Andy Tomlin, "Ranco Response" (FEMA)
Director of Veterans/Warriors Careers & Education: Victoria Hamill, State Government.
Director of Marketing/Events/TV-Video: Justin Ray Williams, Government: DoD Media Bids.
Director of Investigations: Ryan Nasworthy, US Navy, Ret.
Senior Director of Government Administration: Tamara Phillips
Advisory Board Members
Advisory Board Chairman: Roy Costner, State Government Rep. for WWP.

Disaster Relief Advisor: Justin Bowie, USMC

Honorary Board Member: Major Raymond Everhart, JSOC Advisor

Deputy Director of Government Special Events: Kevin Welch (BB)
 (WWP) is committed to diversity and inclusion (D&I) in all aspects of its leadership and guidance to the organization. This D&I Statement memorializes that commitment.
WWP's Board of Directors highly values diversity and supports the election and appointment of diverse candidates to the Board. The Board believes that having directors of diverse gender, race, and ethnicity, along with varied skills and experiences, contributes to a balanced and more effective Board – one that is better positioned to address the changing needs of those who WWP serves.
The Board is committed to administering a director election and recruiting process that encourages and promotes consideration of diverse candidates in the nomination and election of directors to the Board. The Board encourages its members to consider diversity when nominating individuals for director positions. In selecting nominees for director positions, the Board considers gender, race, and ethnic diversity, among other factors. The greater diversity of opinions and backgrounds the Board possesses, the better foundation it has for sound decisions. Director term limits is one mechanism that helps brings more diversity to the Board by regularly bringing fresh and innovative perspectives.
The Board fosters an inclusive culture and environment where all directors feel welcome and have an equal opportunity to connect, belong, and contribute to WWP, as well as proactively collaborate with fellow directors and WWP's management team.
Through its focus on D&I, WWP's Board of Directors promotes collaboration among diverse individuals across the organization to fulfill the mission of honoring and empowering wounded warriors. For questions contact ana@wwpusa.org board member and former Investigator for the US. Department of Labor (Veteran).
Note:
We are a 

Volunteer

 Organization.
WE DO NOT CHARGE ANY FEES TO PLACE ANY VETERAN WITH THE GOVERNMENT OR CORPORATE AMERICA.