Wounded Warrior Program


United States Department of Defense


United States Coast Guard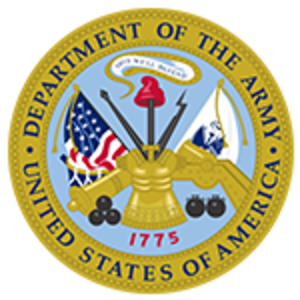 United States Marine Corps
Supplied by Wounded Warrior Partners  and working closely with military bases, federal agencies , commerical corporations and Warrior Transition Battalion (WTB), the Wounded Warrior Program is designed to create meaningful employment opportunities for our nation's veterans who have sustained permanent injury as a result of their tour in combat.

GET INVOLVED

We want YOU to support our wounded warriors! Sadly, many corporations turn away our wounded military heroes simply because of their injuries. Help us create change by raising awareness, donating your time and support, or implementing a Wounded Warrior Program within your company.
Frequently Asked Questions
Questions? We just might have the information you're looking for. Visit our Frequently Asked Questions page for a list of answers to the most common questions people have about the Wounded Warrior Program.
What is the Wounded Warrior Supply Program?
The Wounded Warrior Supply Program operated by our federal and corporate partners whose formation resulted from the partnership forged between themselves and the Wounded Warrior Program. The program provides meaningful private sector employment opportunities to our nation's wounded warriors. Every purchase through the program aids in the fight against unemployment among U.S. Veterans who have sustained permanent injuries while serving our country.
What is the Wounded Warrior Program?
The Wounded Warrior Program creates meaningful employment opportunities in the private sector for Americans, Veterans and wounded warriors in their transition from the battlefield to the workplace. Their mission is further supported by revenue generated through sales of business supplies and the sourcing and fulfillment of specialty health, emergency products, equipment, and appliances through the Wounded Warrior Supply Program.
Who does the Wounded Warrior Supply Program benefit?
The Wounded Warrior Supply Program benefits the Wounded Warrior Program, and their ongoing mission and objectives.
EMPLOYMENT
Are you a wounded warrior seeking employment and having difficulty finding a job in the private sector? Or do you know someone who is? Visit our employment page for current career opportunities through the program.